PERKEMBANGAN ELEKTRONIK LOGBOOK KEPERAWATAN DI AREA PELAYAN KESEHATAN : LITERATUR REVIEW
Abstract
Upaya dalam mengurangi dampak kekosogan logbook serta memudahkan keperawatan dalam berdokumentasi pada era industry 4.0 telah dikembangan dengan elcetronic logbook (E-logbook) yang digunakan untuk dokumentasi  lebih akurat dan menilai kinerja berbasis pencapaian utilitas aktivitas secara individu. Elcetronic logbook (E-logbook) terus dikembangkan untuk mempermudah dalam pencatatan secara kuantitatif aktivitas setiap staf klinis sesuai dengan rincian kewenangan klinis. Elcetronic logbook (E-logbook) perawat dirancang menjadi sebuah dokumentasi yang berisi catatan pencapaian aktivitas, ketrampilan-ketrampilan perawat, dan memperbarui semua kegiatan, seperti Continous Professional Development (CPD), serta digunakan dalam melakukan penilaian terhadap perilaku pegawai selama 1 (satu) tahun. Metode literature review dilakukan dengan membuat ringkasan dan analisis dari artikel . Metode pencarian artikel dalam literatur review menggunakan beberapa database elektronik, yakni Google Scholar, PubMed, JHA Science Direct,CINAHL, dan ProQuest dengan kata kunci electronic logbook nursing. Dampak dari Elcetronic logbook pada penilaian kinerja individu yang mencerminkan kompetensi dan kinerja staf serta dilaksanakan secara obyektif dan transparan sehingga berpotensi pula meningkatkan motivasi staf klinis yang dapat mengakibatkan peningkatan produktivitas dan mutu layanan kesehatan
References
Cevik, A. A., Shaban, S., El Zubeir, M., & Abu-Zidan, F. M. (2018). The role of emergency medicine clerkship e-Portfolio to monitor the learning experience of students in different settings: a prospective cohort study. International Journal of Emergency Medicine, 11(1). https://doi.org/10.1186/s12245-018-0184-9
Fatemeh, K., & Alavinia, S. M. (2014). Students' perception about logbooks: Advantages, limitation and recommendation - A qualitative study. Journal of the Pakistan Medical Association, 62(11), 1184–1186.
Spence J,R and Keeping. (2014). Conscious Rating Distortion in Performance Appraisal: A Review, Commentary, and Proposed Frame-work for Research," Human Resource Manage- ment Review 21 (2).85–95
Kementerian Kesehatan Republik Indonesia. (2017). Peraturan menteri kesehatan ri nomor 40 tahun 2017 tentang pengembangan jenjang karir profesional perawat klinis. Jakarta: Kementerian Kesehatan
Komisi Akreditasi Rumah Sakit. (2017). Standar nasional akreditasi rumah sakit (snars) Edisi 1. Jakarta: KARS
Komsiyah, Indarti. (2019). LOGBOOK SEBAGAI PERSYARATAN KENAIKAN JENJANG KARIR. 6(2), 72–83.
Nesit, L, Paul. (2017) . Improving confidence and accuracy in performance apprasials. Journal of the Australian and New Zealand Academy Managemnt. 8(2). 40-42
PMK no 49 Tahun 2013 Tentang Komite Keperawatan.
Robbins, Stephen P. & Judge, T. A. (2016). Organizattional Behabiour. 1–747.
Rogers, A. E., Hwang, W. T., Scott, L. D., Aiken, L. H., & Dinges, D. F. (2015). The working hours of hospital staff nurses and patient safety. Health Affairs, 23(4), 202–212. https://doi.org/10.1377/hlthaff.23.4.202
Schüttpelz-Brauns, K., Narciss, E., Schneyinck, C., Böhme, K., Brüstle, P., Mau-Holzmann, U., … Obertacke, U. (2016). Twelve tips for successfully implementing logbooks in clinical training. Medical Teacher, 38(6), 564–569. https://doi.org/10.3109/0142159X.2015.1132830
Shayan, S., Mosavi, A., & Yousefy, A. (2012). Developing a clinical performance logbook for nursing students receiving cardiac care field training. Journal of Education and Health Promotion, 1(1), 7. https://doi.org/10.4103/2277-9531.94415
Ullah, H., Mahboob, U., Azhar, S., Hassan, U., Ur, A., & Slehria, R. (2019). P E R C E P T I O N S O F S U P E R V I S O R S R E G A R D I N G T H E U T I L I T Y O F E - L O G S Y S T E M F O R M O N I T O R I N G P O S T G R A D U A T E T R A I N I N G - A Q U A L I T A T I V E S T U D Y : R A W A L P I N D I , 2 0 1 6. 69(4), 911–919.
Yahya, A. (2019). Praktik Peningkatan Mutu. 01, 18–23.
DOI:
https://doi.org/10.38040/js.v11i03.49
Refbacks
There are currently no refbacks.
Copyright (c) 2020 Jurnal Surya

This work is licensed under a
Creative Commons Attribution 4.0 International License
.
Fakultas Ilmu Kesehatan Universitas Muhammadiyah Lamongan
Jl. Raya Plalangan-Plosowahyu Km. 3 Kabupaten Lamongan Jawa Timur, Kode Pos 62218
 --------------------------------------------------------------------------------------
Journal Surya is licensed under a Creative Commons Attribution-ShareAlike 4.0 International License. © All rights reserved 2017. Journal Surya p-ISSN 1979-9128 ISSN Online 2715-064X

Journal Visitors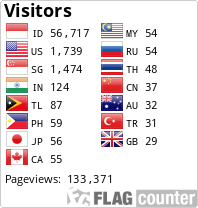 View My Stats