PENGGUNAAN MODEL ISBAR3 BERBASIS ELEKTRONIK DALAM UPAYA MENINGKATKAN KESELAMATAN PASIEN : STUDY LITERATUR
Abstract
SBAR ( Situasion, background, Assessment, Recommendation) merupakan kerangka komunikasi efektif yang di gunakan di Rumah Sakit pada saat melakukan handover ke pasien, Dimana  SBAR merupakan  teknik komunikasi yang dilakukan oleh perawat  dalam menyampaikan informasi penting tentang kedaan pasien dan membutuhkan  perhatian serta tindakan berkontribusi  terhadap eskalasi yang efektif dan meningkatkan keselamatan pasien. SBAR3 berbasis elektronik dirancang sebagai alat untuk mengatur informasi dalam format yang jelas dan ringkas untuk memfasilitasi komunikasi kolaboratif diantara penyedia layanan kesehatan  Hal ini sesuai dengan pekembangan teknologi yang saat ini masuk era 4.0 menuju era 5.0 yang mana banyak perubahan yang terjadi di bidang industry yang berdampak pada bidang kesehatan khususnya keperawatan yang mana   berkaitan dengan tuntutan masyarakat yang semakin tinggi  terhadap pelayanan kesehatan terutama mutu  rumah sakit salah satunya keselamatan pasien saat di rawat di rumah sakit  Joint Commision International dalam standar Intenational Patient Safety Goal (IPSG) nomer dua (2) menyatakan bahwa komunikasi yang efektif antar tenaga kesehatan harus meningkat. Hal ini menjadi salah satu standar dalam keselamatan pasien. Kejadian yang tidak diharapkan dapat timbul akibat komunikasi yang tidak efektif. Tujuan penulisan ini adalah analisa keefektifan  SBAR saat  handover didalam upaya meningkatkan keselamatan pasien sesuai dengan tujuan dari akreditasi rumah sakit. Studi ini menggunakan metode kajian literature dengan menggunkan data base/ PREQUEST/ Geogle Scholar.
sehingga
dapat
References
KEPUSTAKAAN
Alghenaimi, S. (2012). The Role of Electronic Health Records in
Structuring Nursing Handoff Communication and Maintaining Situation Awareness. ProQuest Dissertations Publishing, Retrieved from Ayala, W. L. (2017). Impact of a Standardized Tool on Handoff Quality in Nurse Change-of-Shift Reports.
Chapman, Y. L. (2016). Nurse Satisfaction
with Information Technology
Enhanced Bedside Handoff.
MedSurg Nursing, 25(5).
Flemming, D., & Hübner, U. (2013). How to improve change of shift
handovers and collaborative grounding and what role does the electronic patient record system play? Results of a systematic literature review. International Journal of Medical Informatics,
(7), 580-592. doi:https://doi.org/10.1016/j.ijmedin f.2013.03.004
international, j. c. (2017). Peraturan Menteri
Kesehatan Republic Indonesia
Nomor 11 Tahun 2017 Tentang Keselamatan Pasien. In: Jakarta.
Novak, K., & Fairchild, R. (2012). Bedside reporting and SBAR: improving
patient communication and satisfaction. Journal of Pediatric Nursing, 27(6), 760.
Nur, H. A., & Santoso, A. (2018). Komunikasi Interprofesional Dalam Peningkatan Keselamatan Pasien:
Systematic Review. Jurnal Kepemimpinan dan Manajemen Keperawatan, 1(1), 28-34.
Nursalam, N. (2007). Manajemen
keperawatan: Aplikasi dalam praktek keperawatan profesional. Jakarta: Salemba Medika.
Panesar, R. S., Albert, B., Messina, C., & Parker, M. (2016). The effect of an electronic SBAR communication tool on documentation of acute events in the pediatric intensive care unit. American Journal of Medical Quality, 31(1), 64-68.
Rushton, C. H. (2010). Ethics of nursing shift report. AACN advanced critical care, 21(4), 380-384.
Sakit, K. A. R. (2017). Standar nasional akreditasi rumah sakit edisi 1. Jakarta: Komisi Akreditasi Rumah Sakit.
Schumacher, D. (2010). The electronic medical record and clinical nursing student instruction: tips and tricks for success. The journal of continuing education in nursing, 41(3), 102-103.
Spooner, A., Aitken, L., Corley, A., Fraser, J., & Chaboyer, W. (2016). Nursing team leader handover in the intensive care unit contains diverse and inconsistent content: An observational study. International journal of nursing studies, 61, 165-172.
Thompson, T. G., & Brailer, D. J. (2004). The decade of health information technology: delivering consumer-centric and information-rich health
care. Washington, DC: US Department of Health and Human Services.
Vinu, M., & Kane, B. (2016). The use of a digital structured format for nursing
shift handover to improve communication. Paper presented at the 2016 IEEE 29th International Symposium on Computer-Based Medical Systems (CBMS).
DOI:
https://doi.org/10.38040/js.v11i03.51
Refbacks
There are currently no refbacks.
Copyright (c) 2020 Jurnal Surya

This work is licensed under a
Creative Commons Attribution 4.0 International License
.
Fakultas Ilmu Kesehatan Universitas Muhammadiyah Lamongan
Jl. Raya Plalangan-Plosowahyu Km. 3 Kabupaten Lamongan Jawa Timur, Kode Pos 62218
 --------------------------------------------------------------------------------------
Journal Surya is licensed under a Creative Commons Attribution-ShareAlike 4.0 International License. © All rights reserved 2017. Journal Surya p-ISSN 1979-9128 ISSN Online 2715-064X

Journal Visitors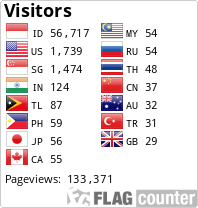 View My Stats