Teknologi Dalam Meningkatkan Kepatuhan dan Perawatan Penderita Tuberkulosis : Tinjauan Literatur
Abstract
Background : Tuberkulosis merupakan penyakit menular dan bersifat kronis yang membutuhkan pengobatan lama. Pengobatan yang cukup lama membutuhkan interaksi dari penderita seperti kepatuhan. Sehingga membutuhkan intervensi dan dukungan dalam kepatuhan pengobatan. Teknologi digital semakin dimanfaatkan untuk mendukung pengobatan tuberkulosis. Teknologi memiliki potensi untuk meningkatkan kepatuhan tuberkulosis.
Objectives : Tujuan tinjauan sistematis ini untuk mengetahui pengaruh teknologi dalam meningkatkan kepatuhan dan dukungan perawatan penderita tuberkulosis dengan penggunaan teknologi digital.
Design : Metode yang digunakan dalam penulisan ini yaitu dengan pencarian data dari internet seperti google scholar, Proquest, EBSCO. kriteria inklusi yang membahas pengaruh teknologi digital terhadap kepatuhan serta perawatan tuberkulosis, dengan desain penelitian minimal quasi eksperimen dan tahun pencarian yaitu 10 tahun terakhir (2009-2019).
Results : Hasil dari pencarian literatur ini didapatkan 34 artikel dan sebanyak 23 memenuhi kriteria tahun dan sebanyak 14 merupakan artikel lengkap, serta 5 artikel merupakan artikel yang menunjukan  bahwa salah satu efek intervensi digital yang dapat mendukung dan meningkatkan kepatuhan pengobatan yaitu salah satunya dengan short message send (SMS) dan Video Observed therapy (VOT). Namun dari berbagai teknologi penunjang untuk kepatuhan tuberkulosis, penggunaan  VOT dan SMS lebih efektif karena dapat melakukan pengawasan langsung dibanding yang lainnya karena lebih terstandar sebagai pengingat kepatuhan, namun VOT selama ini masih terbatas penggunaanya dibanding SMS yang sudah umum masyarakat luas menggunakan.
Conclusions :
Program pemanfaatan teknologi digital memiliki pengaruh untuk membantu perawatan pasien tuberkulosis sebagai pengingat dalam kepatuhan pengobatan tuberkulosis, sebagai sarana pendidikan kesehatan. Jangkauan luas yang memudahkan penderita dan petugas kesehatan dalam penggunaanya. Bukti pengaruh teknologi digital dalam perawatan tuberkulosis dalam meningkatkan perawatan tuberkulosis masih terbatas. Diperlukan penelitian lebih lanjut untuk mengetahui dampak teknologi dalam meningkatkan program TB.
References
Babirye, D., Shete, P. B., Farr, K., Nalugwa, T., Ojok, C., Nantale, M., ... & Nadunga, D. (2019). Feasibility of a short message service (SMS) intervention to deliver tuberculosis testing results in peri-urban and rural Uganda. Journal of clinical tuberculosis and other mycobacterial diseases, 16, 100110.
Barclay, E. (2009). Text messages could hasten tuberculosis drug compliance. The Lancet, 373(9657), 15-16.
Chuck, C., Robinson, E., Macaraig, M., Alexander, M., & Burzynski, J. (2016). Enhancing management of tuberculosis treatment with video directly observed therapy in New York City. The International Journal of Tuberculosis and Lung Disease, 20(5), 588-593.
Falzon, D., & Raviglione, M. (2016). The Internet of Things to come: digital technologies and the End TB Strategy.
Konduri, N. (2016). Empowerment and sustainability: web-based technology for tuberculosis care. The Lancet Global Health blog.
Lei, X., Liu, Q., Wang, H., Tang, X., Li, L., & Wang, Y. (2013). Is the short messaging service feasible to improve adherence to tuberculosis care? A cross-sectional study. Transactions of the Royal Society of Tropical Medicine and Hygiene, 107(10), 666-668.
Liu, X., Blaschke, T., Thomas, B., De Geest, S., Jiang, S., Gao, Y., ... & Huan, S. (2017). Usability of a medication event reminder monitor system (MERM) by providers and patients to improve adherence in the management of tuberculosis. International journal of environmental research and public health, 14(10), 1115.
Nhavoto, J. A., Grönlund, Å., & Chaquilla, W. P. (2015). SMSaúde: design, development, and implementation of a remote/mobile patient management system to improve retention in care for HIV/AIDS and tuberculosis patients. JMIR mHealth and uHealth, 3(1), e26.
Ngwatu, B. K., Nsengiyumva, N. P., Oxlade, O., Mappin-Kasirer, B., Nguyen, N. L., Jaramillo, E., ... & Schwartzman, K. (2018). The impact of digital health technologies on tuberculosis treatment: a systematic review. European Respiratory Journal, 51(1), 1701596.
Nugroho, R. A. (2011). Studi kualitatif faktor yang melatarbelakangi drop out pengobatan tuberkulosis paru. KEMAS: Jurnal Kesehatan Masyarakat, 7(1), 83-90.
Sinkou, H., Hurevich, H., Rusovich, V., Zhylevich, L., Falzon, D., de Colombani, P., ... & Skrahina, A. (2017). Video-observed treatment for tuberculosis patients in Belarus: findings from the first programmatic experience. European Respiratory Journal, 49(3), 1602049.
Story, A., Garfein, R. S., Hayward, A., Rusovich, V., Dadu, A., Soltan, V., ... & Sharma, M. (2016). Monitoring therapy adherence of tuberculosis patients by using video-enabled electronic devices. Emerging infectious diseases, 22(3), 538.
Subbaraman, R., de Mondesert, L., Musiimenta, A., Pai, M., Mayer, K. H., Thomas, B. E., & Haberer, J. (2018). Digital adherence technologies for the management of tuberculosis therapy: mapping the landscape and research priorities. BMJ global health, 3(5), e001018.
World Health Organization. (2015). Digital health for the End TB Strategy: an agenda for action (No. WHO/HTM/TB/2015.21). World Health Organization
World Health Organization. (2017). Handbook for the use of digital technologies to support tuberculosis medication adherence (No. WHO/HTM/TB/2017.30). World Health Organization.
DOI:
https://doi.org/10.38040/js.v12i1.85
Refbacks
There are currently no refbacks.
Copyright (c) 2020 Jurnal Surya

This work is licensed under a
Creative Commons Attribution 4.0 International License
.
Fakultas Ilmu Kesehatan Universitas Muhammadiyah Lamongan
Jl. Raya Plalangan-Plosowahyu Km. 3 Kabupaten Lamongan Jawa Timur, Kode Pos 62218
 --------------------------------------------------------------------------------------
Journal Surya is licensed under a Creative Commons Attribution-ShareAlike 4.0 International License. © All rights reserved 2017. Journal Surya p-ISSN 1979-9128 ISSN Online 2715-064X

Journal Visitors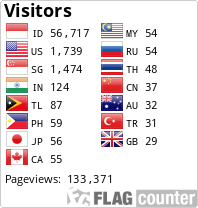 View My Stats